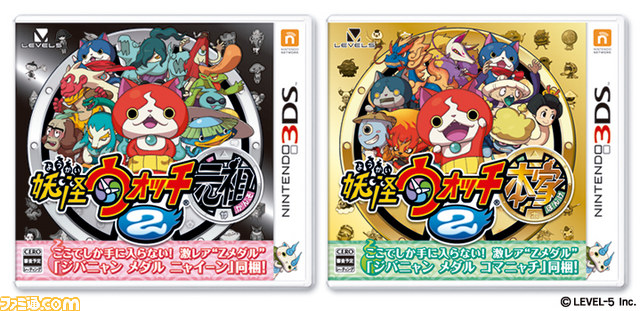 Famitsu reports that Youkai Watch 2 sold 1,281,096 copies in its first four days on sale, digital sales not included. The first game, which released one year ago, sold 52,901 copies in its first four days and as of last week sat at 1,176,134 copies sold in its lifetime.
Youkai Watch 2 has the third biggest opening week on the 3DS, coming after Pokémon X/Y (2,096,050) and Monster Hunter 4 (1,875,115).
It is also only the fourth game in Japan's history that is not Pokémon, Monster Hunter, Final Fantasy or Dragon Quest to open above a million -- the others are Resident Evil 2 (PS1), Resident Evil 3 (PS1), and Yu-Gi-Oh Duel Monsters 4 (GB).
Source:
http://www.famitsu.com/news/201407/15057222.html
(copy and paste the link into your browser, as clicking Famitsu links prompts a "Forbidden" error page)
Last edited by a moderator: